25th June had arrived and we had arranged a lazy day with a visit to Disney Springs to do the one thing we have never been able to do at WDW or DLP due to weather or refurbishments, that one thing is go in the Aerophile.
We started off the day chilling in the room at our hotel before heading over to Disney Springs. Our first stop was the Coca Cola store and the rooftop bar. While Beans went for a classic coke, I went down the cocktail route and order a Beverlys Revenge. This beauty consists of Beverly (bitter soda), Hendricks gin and Solerno blood orange liqueur. It keeps the traditional bitter taste of the Beverly but with an added kick.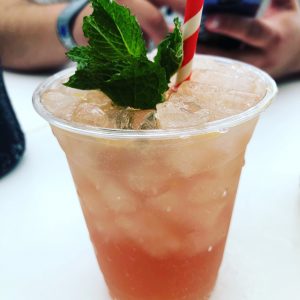 After that we went to get our tickets for Aerophile – The World Leader in Balloon Flight. We didn't have to queue for too long which is good as it was again baking hot. When it was our turn to go up in the balloon we had a photo taken on the way down to the balloon then we went up into the sky 400 feet. The balloon was tethered to a wire to stop it flying around and to bring it back down to earth. The view over Disney Springs and the Springs resorts was outstanding.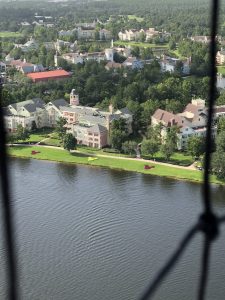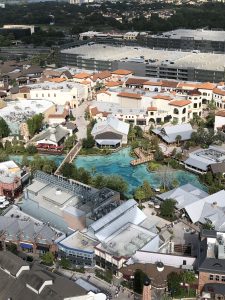 We finished off the day with dinner at Chicken Guy. We both went for five grilled chicken tenders with chicken guy fries. I opted for the Avocado Crema sauce and was glad I did. These tenders were the best ones I've ever eaten in both America and the UK. Their attitude to gluten free was excellent, one person deals solely with the order from start to finish to avoid any chance of cross contamination.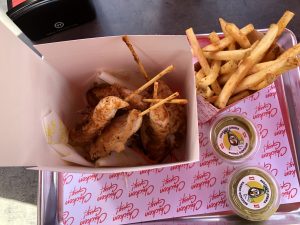 TTFN, Titch